Need A Hand With Something?
We've put together some essentials to help you make good business decisions, find out what you need to move forward, and generally get the job done. Did we mention these are free? We got you.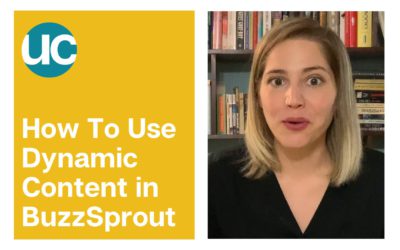 In this video I'm showing you how to use Dynamic Content in BuzzSprout to add and change promos and ads to your podcast at the beginning and end of each episode.
You know how you have a specific customer in mind that you love working with, but the customers you attract don't really fit the mold? Here's a very very very VERY simple way to get more of your ideal clients before you have to worry about the sales pitch!
Get On The Waitlist
We're launching Podcasting for Creatives and Solopreneurs in May of 2020 and we want to give you first access! That means a super awesome one time only discount, just for signing up early! So, what are you waiting for?