So you're planning to start a podcast in 2020 2021 but something keeps getting in the way, right? I'm guessing it's one of these top reasons that all my clients face when they're getting ready to start their podcasts! So, I've put together a few ways to move past those road blocks so that you can achieve your podcasting goals and launch this year!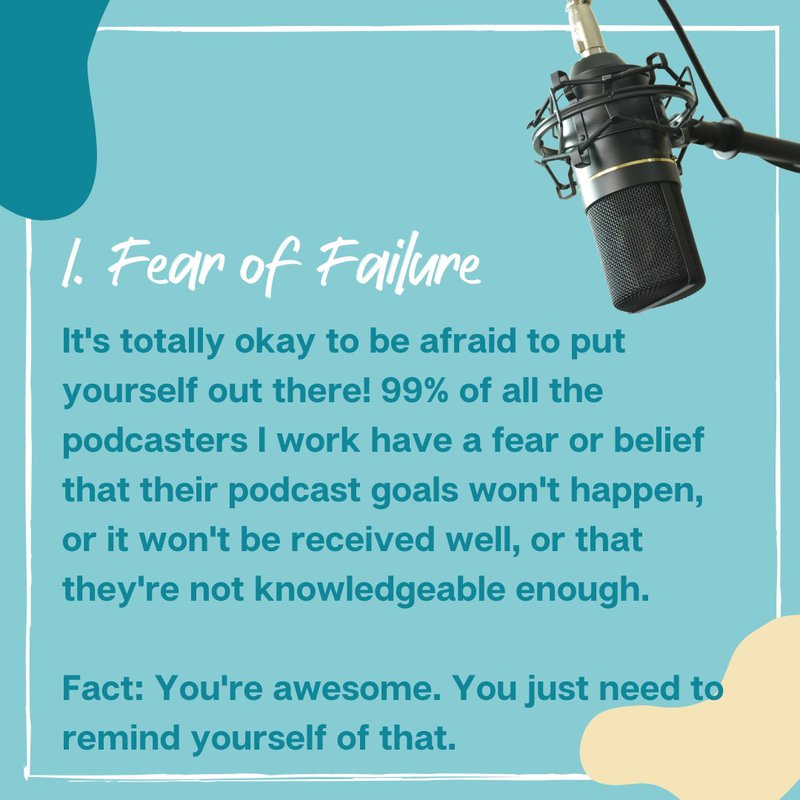 1. Fear of Failure
It's totally okay to be afraid to put yourself out there! 99% of all the podcasters I work have a fear or belief that their podcast goals won't happen, or it won't be received well, or that they're not knowledgeable enough.
Fact: You're awesome. You just need to remind yourself of that.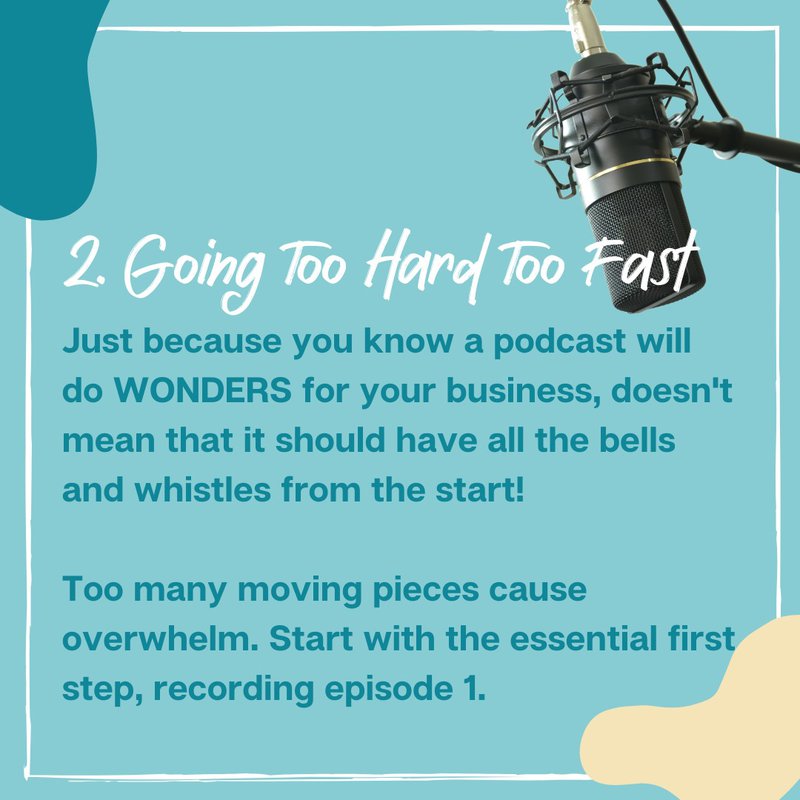 2. Going Too Hard Too Fast
Just because you know a podcast will do WONDERS for your business, doesn't mean that it should have all the bells and whistles from the start!
Too many moving pieces cause overwhelm. Start with the essential first step, recording episode 1.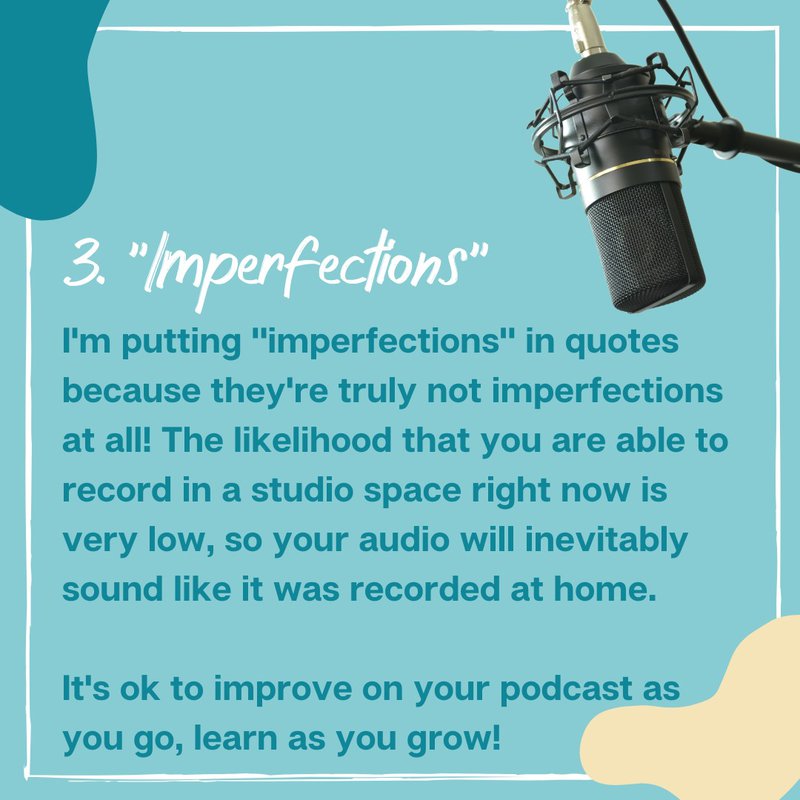 3. "Imperfections"
I'm putting "imperfections" in quotes because they're truly not imperfections at all! The likelihood that you are able to record in a studio space right now is very low, so your audio will inevitably sound like it was recorded at home.
It's ok to improve on your podcast as you go, learn as you grow!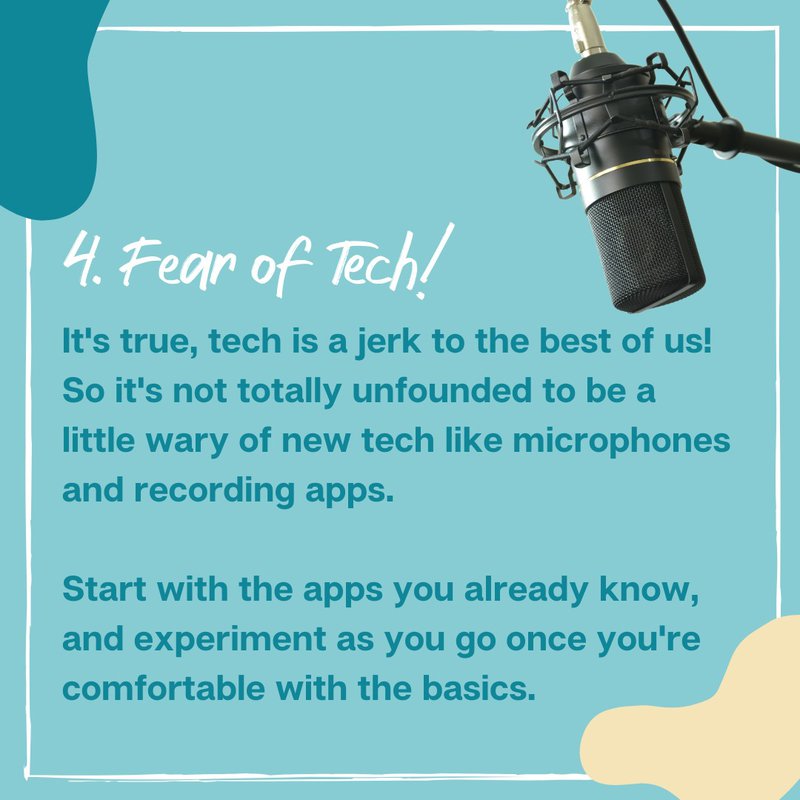 4. Fear of Tech!
It's true, tech is a jerk to the best of us! So it's not totally unfounded to be a little wary of new tech like microphones and recording apps.
Start with the apps you already know, and experiment as you go once you're comfortable with the basics.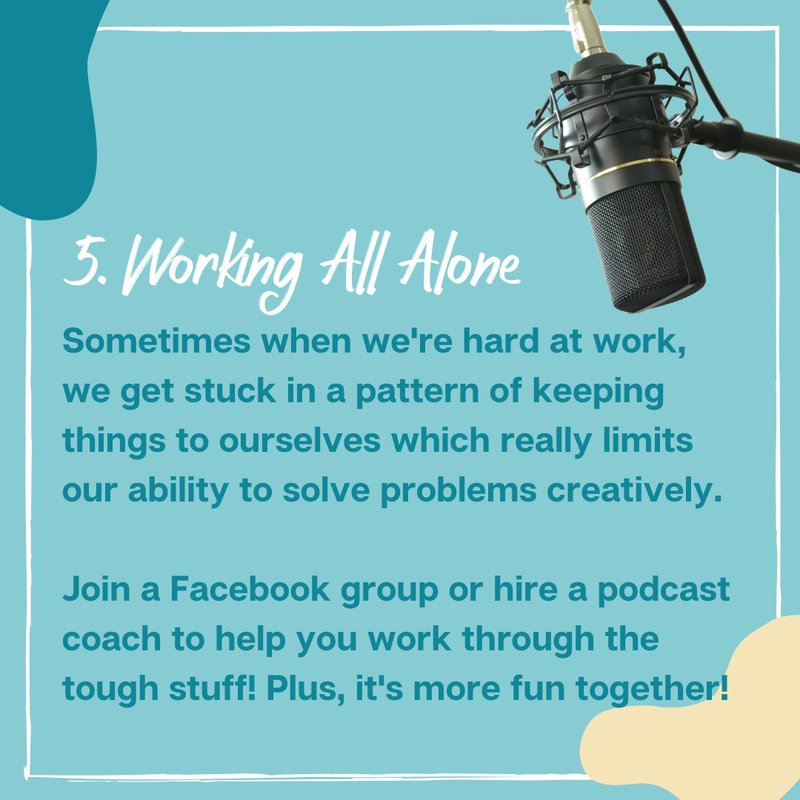 5. Working All Alone
Sometimes when we're hard at work, we get stuck in a pattern of keeping things to ourselves which really limits our ability to solve problems creatively.
Join a Facebook group or hire a podcast coach to help you work through the tough stuff! Plus, it's more fun together!
Ready to push past these roadblocks and launch your podcast? Grab my mini-course, The Podcast Prep Party to get started!