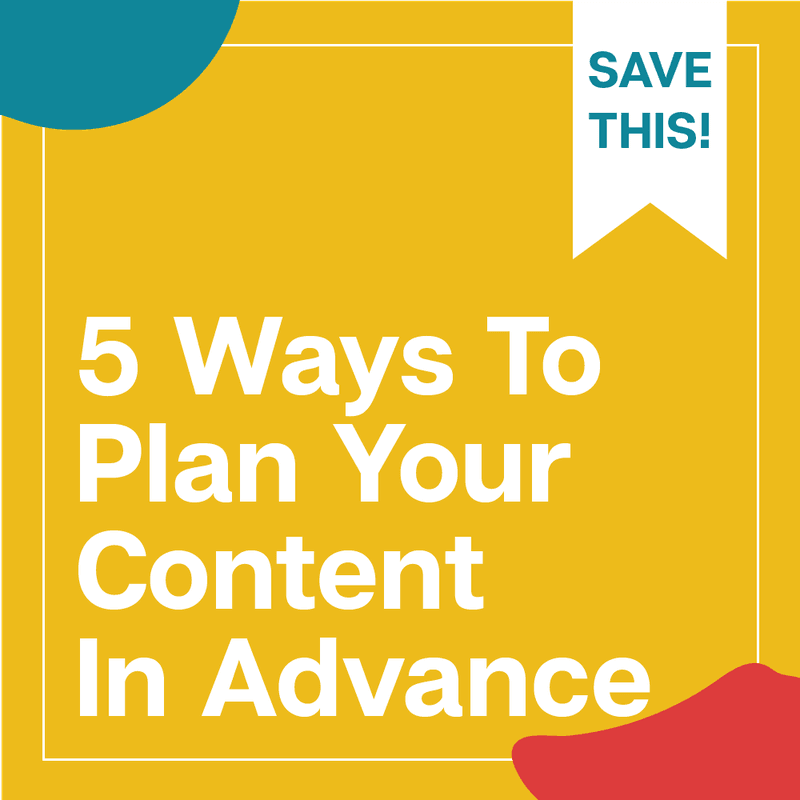 Content planning feeling a little overwhelming? Here are 5 ways to plan your content in advance, because I love you!
Why is content planning so f'n hard?!
The biggest issue we all face with our content is consistently, consistency. Why? Because we plan a little bit, feel like we've done everything we need to do for at least a month, and then we completely forget to post for a week. ⁠ ⁠
And yeah, that was 100% me last week 😂⁠ ⁠
SO. In my content plan I coincidentally scheduled a post about content planning in advance for this week! That kicked me into high gear, getting things ready for the next few weeks, including this post.
Here are my 5 favourite advance content planning tips!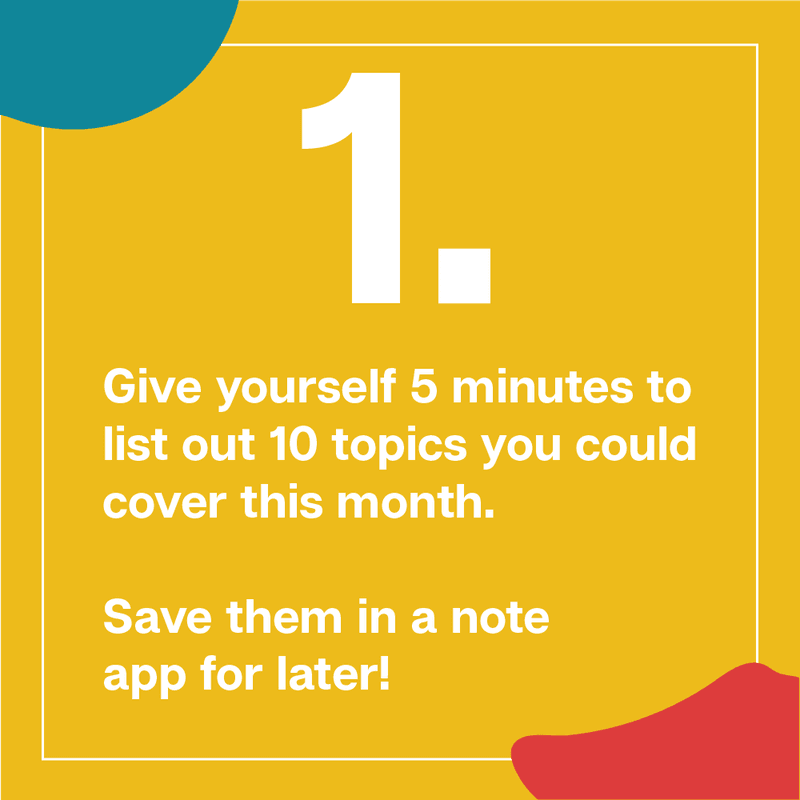 1. Give yourself 5 minutes to list out 10 topics you could⁠ cover this month. Save them in a note app for later!⁠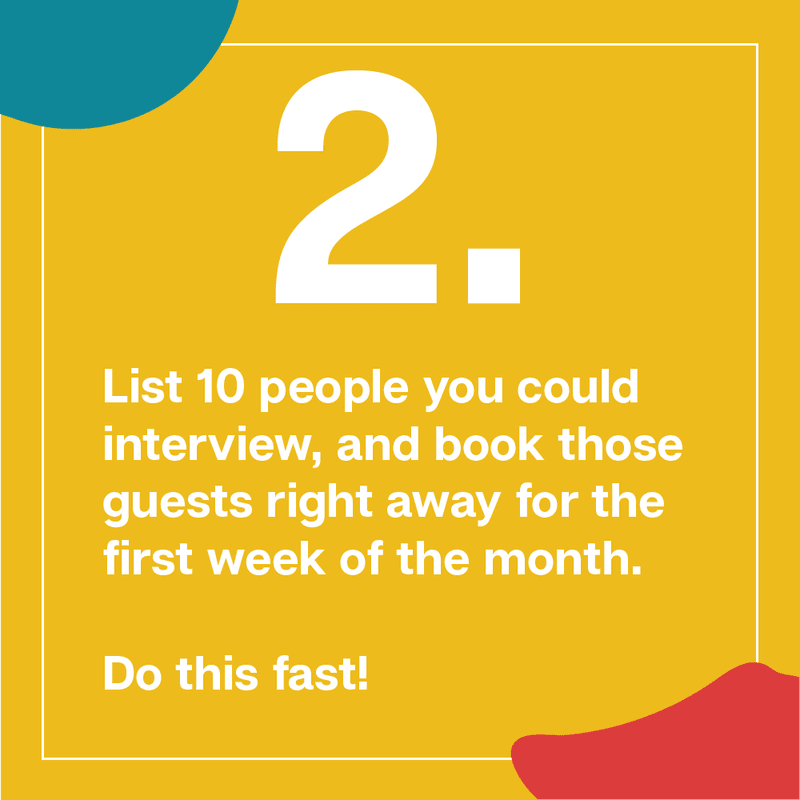 2. List 10 people you could interview, and book those guests right away for the first week of the month. Do this fast!⁠ ⁠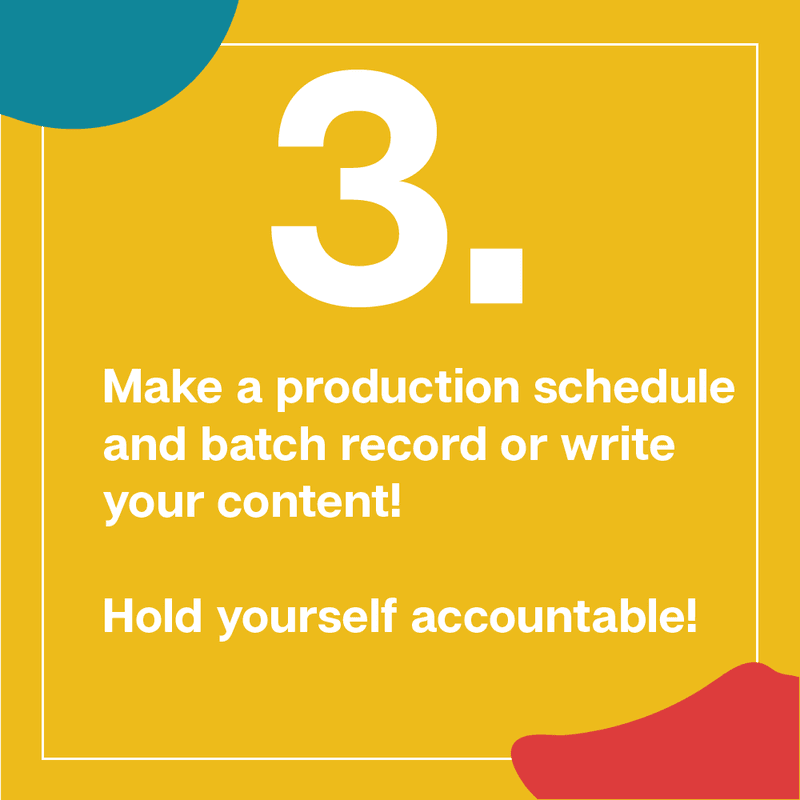 3. Make a production schedule and batch record or write your content! Hold yourself accountable! ⁠ ⁠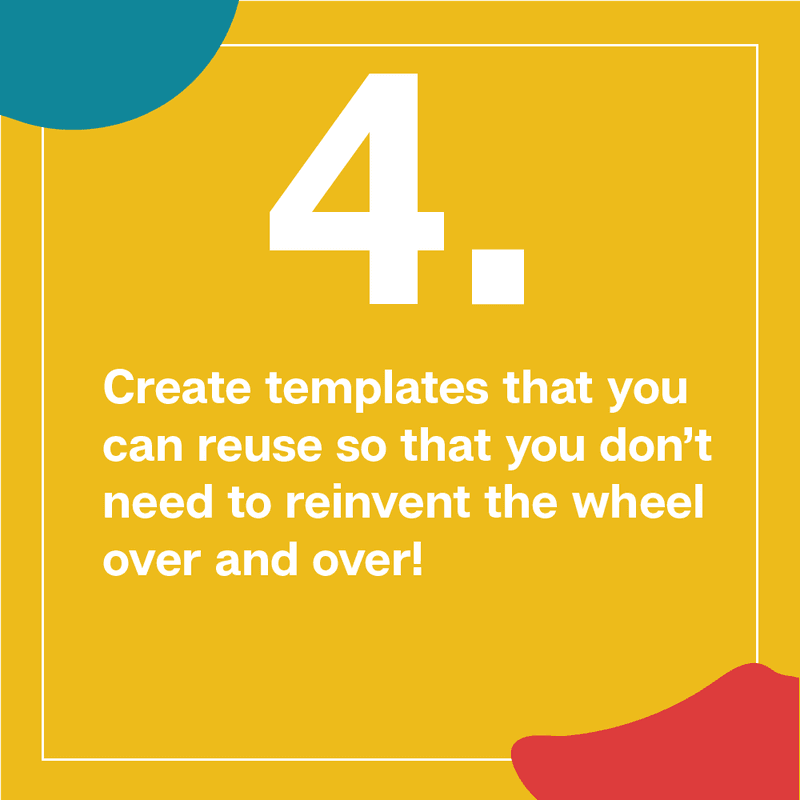 4. Create templates that you can reuse so that you don't need to reinvent the wheel over and over!⁠ ⁠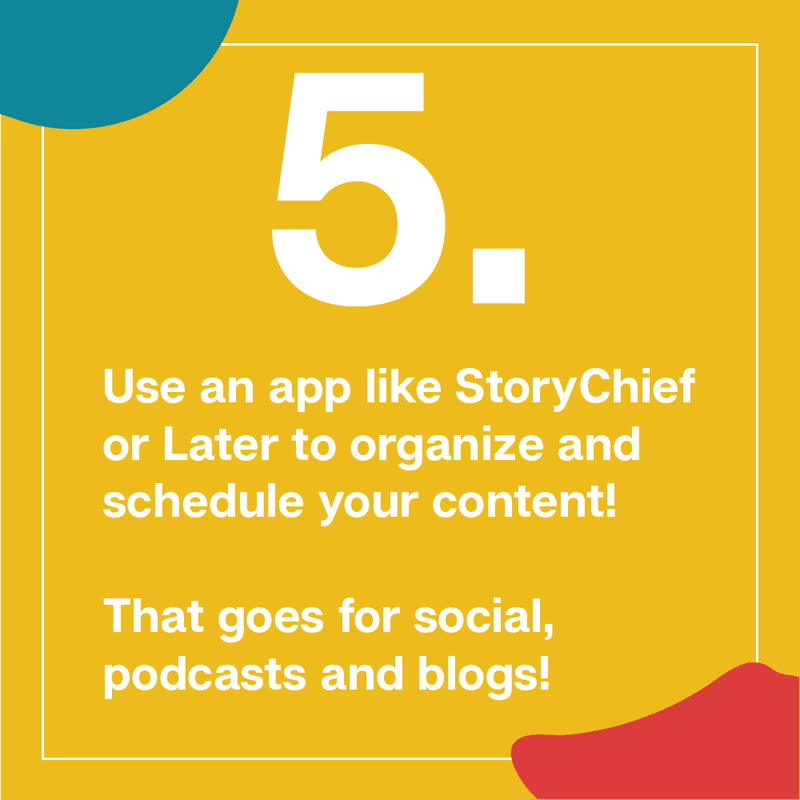 5. Use an app like StoryChief or Later to organize and schedule your content! That goes for social, podcasts and blogs!⁠
Looking for more help with content planning? Well I've got you covered, friendo! Check out Episode 15 of The Ultimate Creative Podcast, How I Plan My Content! It's going to give you exactly what you need to get your calendar looking splendiferous, ASAP!
And, here are a few more content planning resources: