In this episode I'm going to walk you through the most popular podcast formats to show you exactly how to choose a podcast format for your own show!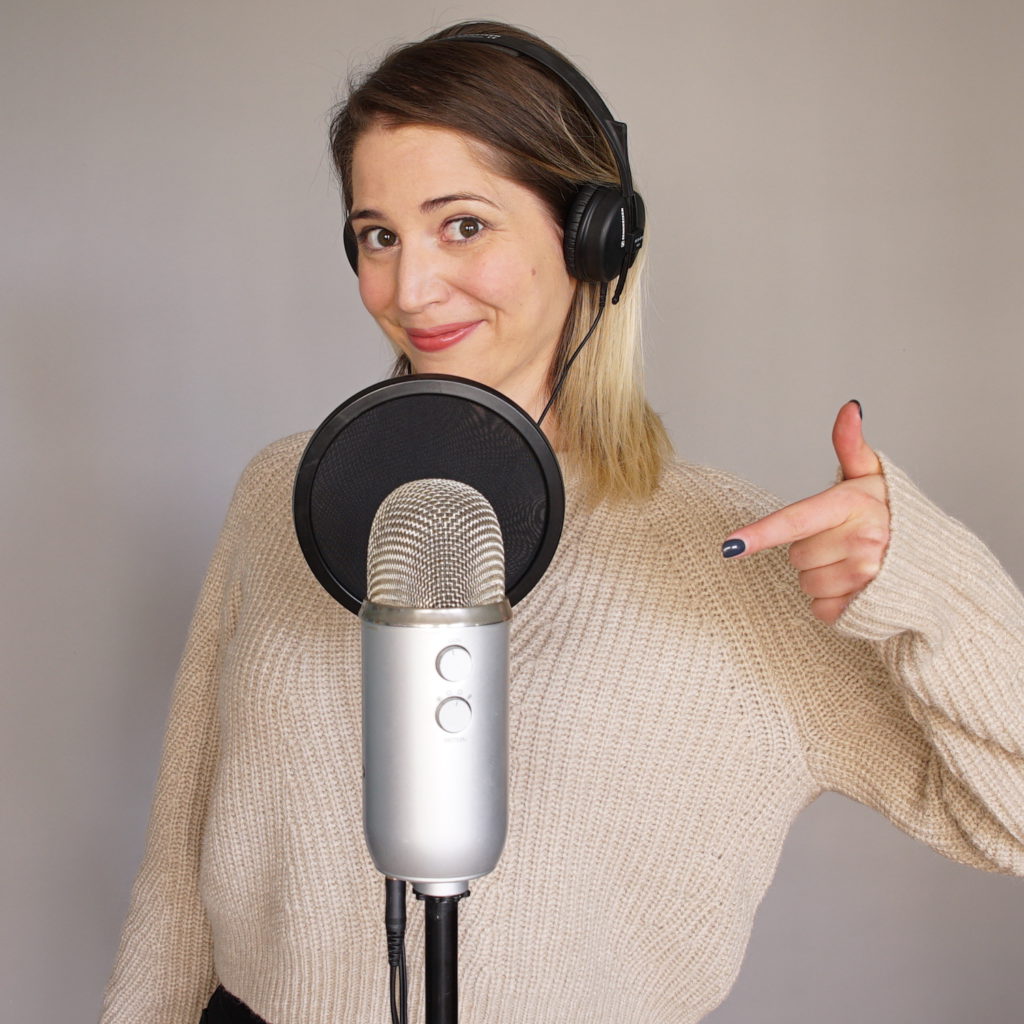 Launching a podcast?
Check out my free masterclass: 5 Simple Steps To Launch A Podcast!
---
We're going to be covering the following popular podcast formats:
Solo (Monologue) Podcast Format
Co-hosted
Live Shows
Interview Podcast Format
Documentary
Fictional or Radio Play Storytelling Podcast Format
Video Podcast
Before we get started I just wanted to share that my course Podcast Rocket is undergoing a makeover right now and I am SO excited. The cool thing about podcasting is that things change rapidly! Zencastr randomly released a new user interface earlier last week and it meant that a lot of the tutorials I created this time last year, no longer make sense.
But I'm also revamping the course because I've also learned so much about podcasting beyond the basic tech setups that I cannot wait to share with you, and the whole program is now super mega streamlined to make launching your podcast verrrrry easy.
Over the next month or so I'm going to be focusing in on podcast basics on Ultimate Podcast Marketing so that anyone who is thinking about launching a podcast can get the fundamentals they need ready to go. And of course if you want to join lots of other Podcast Rocketeers in April, you can launch your podcast with a community and learn together!
If you're interested in that and want to learn more, head over to theultimatecreative.com/podcast-rocket and sign up for the waitlist! The doors will be opening on April 7 and the course starts on April 12! And if you're on the official waitlist, you're definitely going to be getting some awesome bonuses for signing up early!
Now, let's get into the super fun part of this episode, how to choose a podcast format!
What is a Solo Or Monologue Podcast Format?
Just the way it sounds, a solo show is a podcast format where you're speaking all by yourself into a microphone each week, sharing your expertise, stories, advice, whatever it is that you want to be talking about!
A solo show is perfect for entrepreneurs that want to elevate their expert status, by getting deep into topics that their potential clients want to hear about. Take Ultimate Podcast Marketing for example! When I do solo episodes like this, I'm looking at the questions you're asking me and creating content by getting deep into the topics that your questions prompt.
Solo shows are also great for content creators that are passionate about a particular topic. For example, an avid reader could share a weekly book club review or round up, or a tennis fan could recap the week's tennis world activities as a way to share their passions with others! Starting a podcast is a perfect way to start building a community around your passion – and it's also a great way to monetize your passions but I'll talk about that in a second.
For a solo or monologue podcast format, all you're going to need is a microphone and a computer, and an app to record and edit with. Usually a simple USB microphone like the Blue Yeti works perfectly for this!
The Ultimate Creative Podcast is a great example of a solo or monologue podcast!
Should You Have A Co-hosted Podcast?
If you and a pal are seriously into the same thing (I'm guessing this is how you became friends in the first place) a co-hosted show might be exactly what you're looking for. Co-hosted shows that focus on a specific topic are also an awesome way to elevate your expert status, connect with your potential customers and build a community around your passions.
My partner Justin Decloux co-hosts a podcast called The Important Cinema Club which was a continuation of his love for all things film. His friend Will Sloan was into the idea, and they started their podcast 5 years ago! ACH! Can't believe it's been that long already!
Through their passion for film they've been able to cultivate a community of equally passionate cinephiles over the last 5 years, and they launched a Patreon profile, which is an amazing monetization tool for podcasters. Patreon allows you to crowdfund with monthly subscriptions. So for $5 a month, the Patreon subscribers of The Important Cinema Club get a short bonus episode each week! And that $5 adds up quickly when you have an awesome community to support your content!
Co-hosted shows are great for 2 or more people that are passionate about the same thing, and have similar goals in mind. You can also choose to add in a few guest interviews, or take turns with solo episodes like Nathalie and Erin do on The Sunrise Brand Collective Podcast. I especially love this shared content creation approach because it means that you both get to benefit from the hard work, without having to put in as much time as if you were doing a solo show.
When you're thinking about choosing your podcast format, a co-hosted show might just be for you if you want to share the load and you really enjoy bouncing ideas off of other people you get along with!
For a co-hosted show, each of you will need a microphone, or you can pick up an audio interface with a few microphone inputs, and one mic per person.
Dynamic microphones like the Behringer XM8500 paired with an audio interface that has enough inputs for your setup like the Behringer UMC404HD works really well, plus a computer to record with.
The Important Cinema Club is one of my favourite co-hosted podcasts!
Like talking to people? Try the interview podcast format.
I've said it before and I'll say it again, guests are the most effective way to grow a podcast! Typically I encourage my clients to do a combo of interviews and solo shows, so that they can work on building up their brand authority and expert status, while also tapping into the audiences of their guests.
Some podcasters love sticking with an interview podcast format, because their passions are truly in hearing other people's stories, and sharing them with the world.
The interview podcast format is one that a lot of hosts are drawn to because of the shared air time, it gives new hosts an opportunity to practice podcasting without the pressure of having to talk all by themselves. There is an art to it however, and many journalists spend years upon years developing their interview skills.
The one thing that I think is most important with interview podcasts is to focus on storytelling. All too often podcast hosts ask the same questions to their guests over and over, without digging deeper into the subject matter. What makes for a great podcast interview, is the ability to draw stories out of your subjects, whether it's to sell a product or service, to uncover a mystery, or to just talk about a specific topic. The episodes that have the most impact always have a story to tell.
So if you're thinking about choosing interviews as your podcast format, spend some time reading up on interview technique and storytelling, maybe even take a writing class to learn about the basics of story structure! It will help SO MUCH!
Interview tech is pretty straightforward, similarly to the co-hosted show option if you invite your guest to your studio you can get a setup with two mics. You can also record these virtually and have your guest prepare their own gear setup. More on that in the episode I did on How To Prepare Your Guests.
Christy Cegelski's podcast, Captivate + Convert is a great example of using the interview podcast format.
Love true crime? Try the Documentary podcast format!
If you love true crime podcasts this might just be the format for you! You can play investigative journalist, just like the mega popular Serial podcast that transformed podcasting back in 2014.
This style requires some serious editing chops, so be prepared to practice the fine art of audio editing! You'll be recording in different locations to capture your subject's stories, so you might want to pick up a portable recorder like the Tascam DR-40 or the Zoom H4N. My Tascam was SUPER helpful when I started my first podcast, about creative women in Toronto, in 2016.
You'll also want to brush up on your storytelling and narrative skills. The key marker of a great documentary is the ability to tell stories in a way that captivates your audience and leaves them wanting more – at the same time providing factual information with little to no bias.
Documentary style shows are great for sharing your passions with other people that share them. That might be why it's one of the most popular podcast formats out there!
So, if you're passionate about the music scene in your town, or how food is made, or really – anything, this format might just be for you!
Are you a natural born storyteller? The Fictional or Radio Play storytelling podcast format might be perfect for you.
Who doesn't love a great radio play? No one! OK maybe there are a few people. But they're so limited I've never met one in real life!
A fictional narrative or radio play podcast is basically storytelling, only using audio. A great example of this would be my radio play VRMP Presents: The Five People You Meet In Hell. This one, we recorded live at a comedy club in Toronto, called The Social Capital.
Another example would be The Scariest Podcast In The World! Which we recorded and edited in-studio.
For radio plays and narratives, having a great script is key! Spend some time reviewing helpful resources over on StudioBinder to put together a great story.
Since the medium we're working with is all audio-based, it's also important to look for ways to create atmosphere with your sound design. This helps your listeners feel like they're in the physical location where the story is taking place!
And going even further than sound effects, you can also learn about effects like convolution reverb to put on your actors voices, which will make them sound like they're actually in the rooms they're talking about.
A great hall compared to a small bathroom compared to the great outdoors are all totally different, and getting those details juuuust right is what sets a great radio play apart from the rest!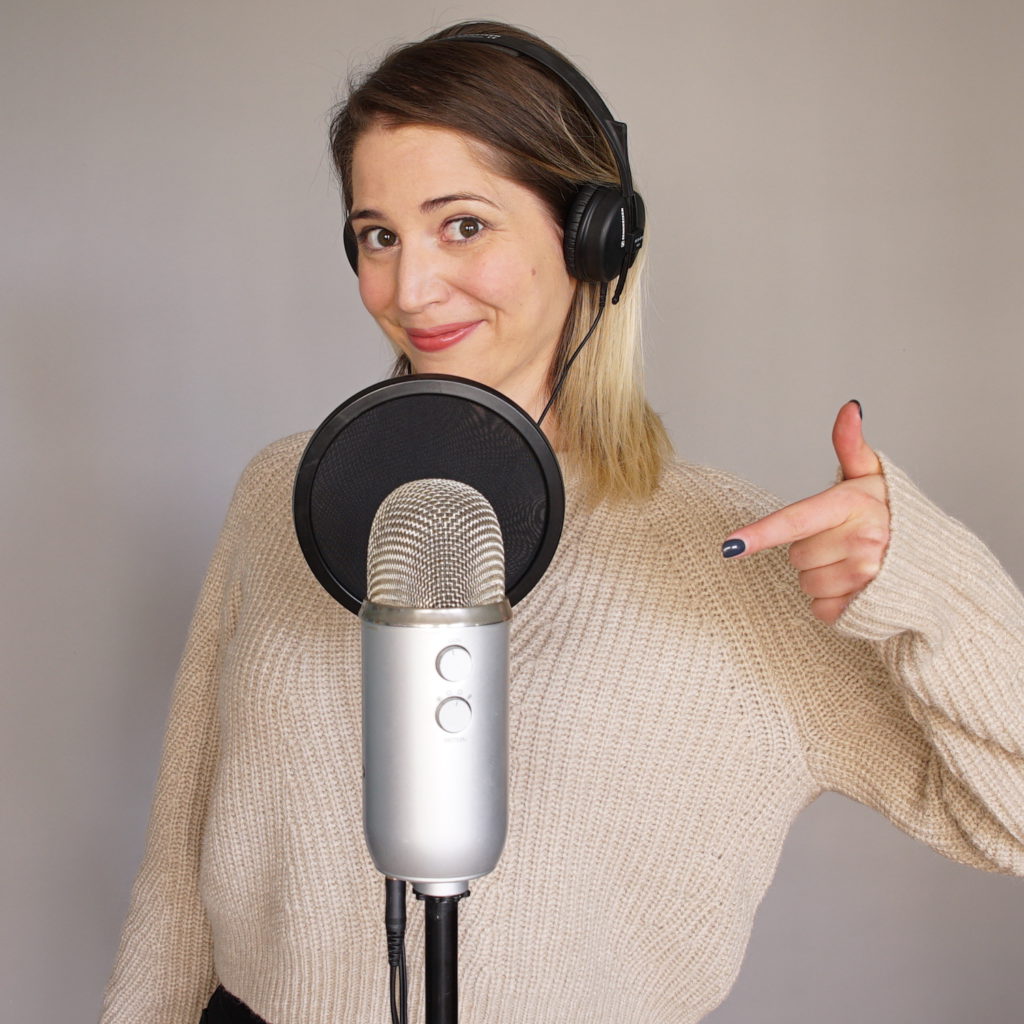 Launching a podcast?
Check out my free masterclass: 5 Simple Steps To Launch A Podcast!
---
Try a Video Podcast and grow your YouTube channel!
Combining video and audio, who'da thunk it? If you are the type of content creator that likes to make things easy on yourself and repurpose as much as possible, video podcasts might be a great fit for you.
After filming a video, you can simply strip the audio from the edited content and export it as an audio track! This way you can publish to YouTube, all the podcast platforms, and anywhere else you might like to use your video.
For example, you might choose to use clips from your video as your audiograms, instead of just the waveforms and captions.
Video podcasts have great potential to connect with your audience face to face, and make sense if your particular audience niche loves video content.
If you find that your video content isn't as popular as your audio content, it might make sense to change things up a little bit, which is actually what I did when I started Ultimate Podcast Marketing last year. The good news is that I've got lots of videos on my YouTube page if I ever decide to spend the time optimizing it the way I have with my audio podcast!
Connect with your audience and record your podcast live!
Live shows are awesome, because you can basically turn any type of format into a live show if you want to! All you need is a stage and an audience! I personally love live shows as bonus episodes, and as a way to connect with your audience in real-time. I have been a guest on live show recordings as a panel member, and have also recorded the shows.
The primary tech considerations here would be to see if the venue you record in has an audio setup that will support your show. Let's say you have 4 speakers and a moderator on a panel. Ideally you'll have 5 microphones wired into a soundboard, and the soundboard will have an output that you can plug into a portable recorder like the Tascam DR-40 or the Zoom H4N. If you want to include sound effects or music, you would provide that to the audio engineer at the venue along with a cue sheet to let her know when to play the audio cues.
If you're thinking about choosing the live show option for your podcast format, consider that the logistics will probably be a lot more elaborate than a regular ole studio show, but would be an awesome bonus episode to promote an event or a launch, or a new album – or just as another way to network! If the podcast will be entirely live, I have found that a monthly cadence works very well to keep listeners and audience members coming back on a consistent basis.
Now you know how to choose a podcast format!
There you have it! A very thorough review of the most popular podcast formats you might choose for your own podcast!
Which format are you leaning towards? Send me an email at [email protected] or DM me at @the_ultimatecreative on Instagram to let me know! I'd love to hear what you're choosing, and why!
And if you're having a hard time choosing a podcast format, you can even send me a voice memo and I will answer your question on an upcoming episode of Ultimate Podcast Marketing!
Links: