Today I'm showing you how to turn your IGTV videos into a podcast episode! Watching the tutorial video? Make sure you subscribe and ring the bell so you always know when new tutorials drop!
Important Recording Tips for IGTV Audio
Before I get into the demo I want to make sure to highlight a few key points about turning IGTV videos or lives into podcast content.
How do I record the IGTV or IG Live for my podcast?
You can record on your phone AND on your podcaster mic at the same time, or you can pick up a compatible mic for your phone for better quality audio.

If you don't have a mic, make sure that when you're recording you're in a quiet space with no background noise. Keep your phone steady or on a tripod so that it doesn't capture any rustling sounds
.
How do I record an IGTV Live with a guest for my podcast?
Follow the steps above for a great sounding podcast if possible!

During recording with a guest, make sure to not speak over one another, otherwise you'll have almost inaudible sound to work with and you'll have to cut it all out. The echo cancellation software that Instagram uses will muffle you if your guest is too loud and vice versa.

Don't use airpods or bluetooth headphones! Just stick with the mic in the phone, or wired headphones that come with the phone that also include a mic. Bluetooth headphones notoriously cut out.
.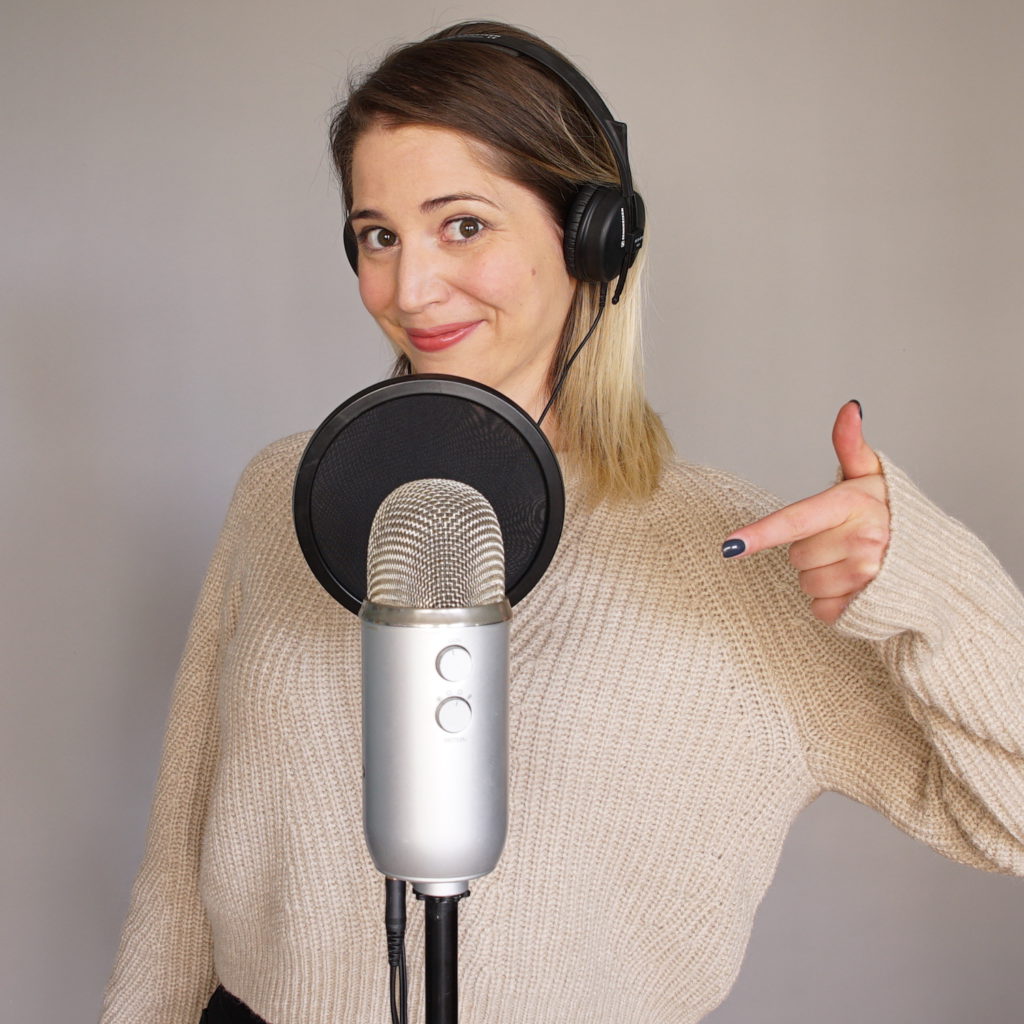 Launching a podcast?
Check out my free masterclass: 5 Simple Steps To Launch A Podcast!
---
Downloading Your IG Live Videos
There are three ways to download your IG Live Videos to turn them into podcast episodes:
Download the video immediately after recording from Instagram (best way)
Download the video using an app called ClipGrab (featured in this tutorial)
Download the video using a web browser 3rd party software that is sketchy and weird and comes with a lot of popups.
If you forget to download your video after recording directly from Instagram, I've found that ClipGrab will give you the best output when you download your videos. The other web-based apps have a weird encoding, which means that when you go in to edit them, they're either super slowed down or super sped up. It's a nightmare to edit! Although not impossible.
How To Turn IGTV Videos Into a Podcast – Step-by-step
.
Step 1

Download ClipGrab: Head to https://clipgrab.en.softonic.com for Windows or https://clipgrab.en.softonic.com/mac for a Mac and click the green "Free Download" button.
.


Step 2

Follow the prompts on your computer to download the ClipGrab app, the demo in the video shows you how this works on a Mac, Install the app, then open it.
.

Step 3

Copy the URL for an IGTV video making sure to change the URL from "tv" to "p" Example: Change: "https://www.instagram.com/tv/CF2Yy-7jOZ/" To: "https://www.instagram.com/p/CF2Yy-7jOZ/"
.

Step 4

Enter the URL in the search bar in ClipGrab and hit "Search"
.

Step 5

Select the format you want (I suggest mp3 for audio only)
.

Step 6

Download the audio file to your computer
.

Step 7

Edit your audio as normal for your podcast
.
And that's it! Make sure you subscribe to my youtube channel for more podcast tutorial videos like this, and check out my podcast The Ultimate Creative Podcast for more podcaster content!