Are you looking for different ways to promote your podcast? Well you might just want to try Pinterest! And on today's episode of The Ultimate Creative Podcast, my guest Tara Reid is sharing exactly how you can use Pinterest to promote your podcast and grow your audience, without having to do a lot of extra work!
Tara Reid is a multi-passionate, creative business owner (sound familiar?) with THREE BUSINESSES. She started out with her product business selling jewelry in 2007, and in 2015 pivoted to more services for entrepreneurs. Tara's clients wanted to start implementing more Search Engine Optimization (SEO) which was great at first, until the creativity disappeared from the equation. So Tara used her creative skills along with her technical online business skills, to create customized Pinterest services for her clients! The combo of both skills was a perfect fit for Pinterest!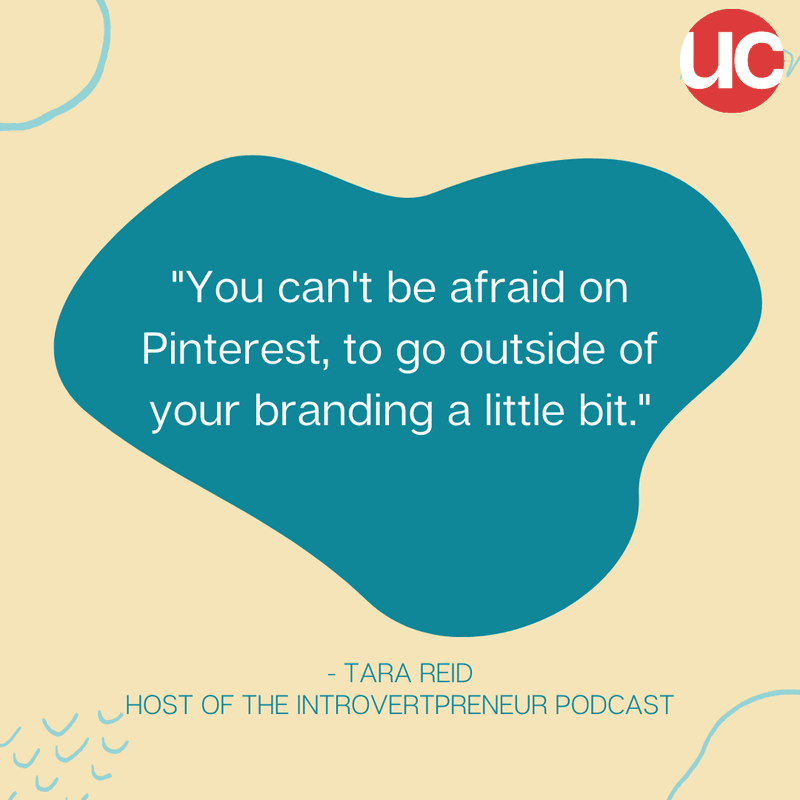 And for those of us who don't have/want to spend many hours of the day creating up to 5 pins for each podcast episode, Tara has a seriously amazing Podcast Marketing Template Bundle for Canva, full of customizable pins, Instagram posts and more! She's thought of everything!
PLUS, Tara will be sharing her top 3 key things you can do on Pinterest to promote your podcast, and in October she'll be hosting the Freelance Revenue Boost Summit you'll definitely want to get on the waitlist for!
Tara's Links:
If you're in need of help to launch your podcast, or possibly to revive it, my team can help you out!
Check out my new FREE masterclass, 5 simple steps to launch a podcast at http://theultimatecreative.com/simple-steps-to-start-a-podcast/
Podcast Production Production – Let us take all the extra stuff off your plate! We just opened up spots for a new offering which includes a more complete content strategy! http://theultimatecreative.com/podcasting
Be sure to follow The Ultimate Creative Podcast wherever you get your podcasts, and sign up for the newsletter to get new episodes directly to your inbox when they go live!