Oh grasshopper, you have come so far since part 1 of this series "Five Essential Pieces Of Content That Must Be On Your Website." That is a long title! But these things are 100% essential pals, truly. And now you need to stop writing boring calls to action.
Now that we're already into Part frickin' 4 of this series, I'm going to show you how to write engaging calls to action. Because I desperately want you to stop writing "click here." It just kills me. You're so much better than "click here." You're more of a "Explode Your Brain Cells." I know. I can tell.
What Is A Call To Action?
Simply put you need to use a call to action to get someone to do something. Yes, "click here" is a call to action, but it's like the dullest most boring and uninspired way to ask someone to take an action.
The reason we're going to focus on how to write engaging calls to action in this post is because I want you to stand apart from the crowd in this massively saturated world we live in.
How Do You Write An Engaging Call To Action? Be Specific!
If you take nothing else away from this blog series just take this one thing. BE SPECIFIC. Generic calls-to-action don't stir up emotions for your audience. "Learn More" doesn't make me want to learn more at all, it just makes me scroll on by. So be specific!
A classic tool we use in comedy is to be as specific as possible. Have you ever found yourself laughing because something is so oddly specific? It catches your attention right?!?!!?!?
There are too many examples from Parks and Recreation so I had to just pick one. Guys it was hard.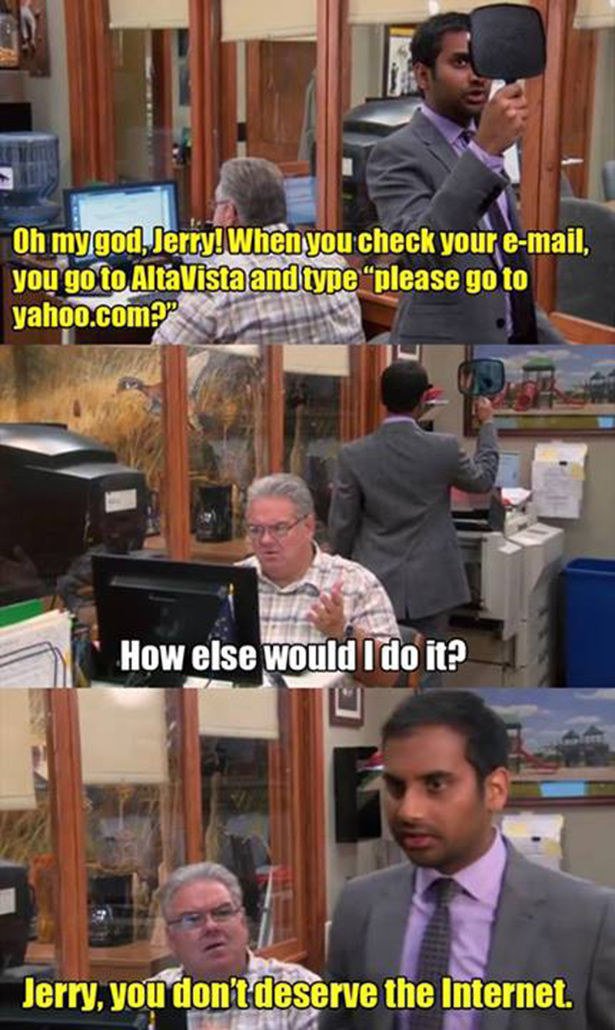 OH JERRY. The funny part is the incredibly specific way he checks his email. And it does a great job of capturing your attention!
The more specific you can get, the more you will be able to tap into your audience's desires. Marketing is all about creating desire, if you've seen MadMen you know what I'm talking about! Specificity is 100% the key to writing engaging calls-to-action.
Here are a bunch of very specific calls-to-action I just came up with that you can totally steal from me:
Become the greatest podcasting champion of all time!
Create your dream career
Decide to be amazing
Amp up your content marketing
Be first in line for this exclusive offer
Define your own secret sauce
Listen to your true calling
Challenge Yourself To Never Use These Calls-To-Action
Again, I want you to stand out. So pretty please with cherries on top, just stop using these calls to action – they are so dang dull!
Click Here
Learn More
Start Now
Subscribe
Buy Now
Register
Get Access
Your Turn!
Have a CTA that needs help? Drop it in the comments and lets find some creative ways to amp it up! YEEEHAW!