Let's stop beating around the bush, you need to know ways to make money with your podcast. I get it! Money is great, honestly. I love it. As you know, there are a few things to consider before picking your money making strategies, but these ideas below will apply to any podcaster.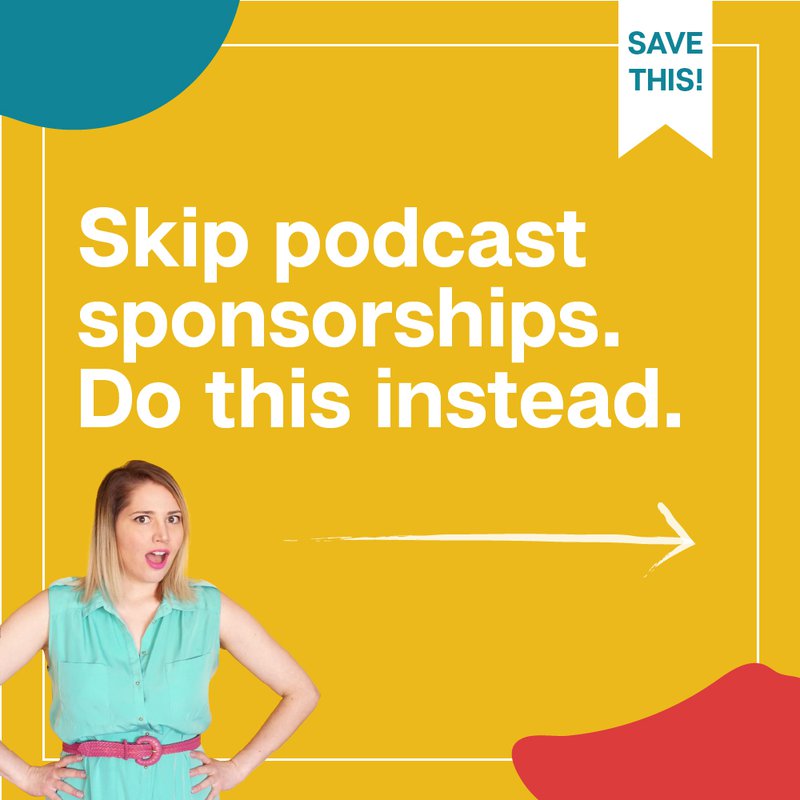 Unpopular opinion: Sponsorships are a horrible way to make money with podcasts.
Unless you're already super duper famous and you have sponsors banging down your door to promote their products, they're really not going to generate any money for you.
Most sponsors require at least 1000 downloads per episode (some even require 5000) to make it worth their while. Oh, and when I say worth their while, I mean they'll pay you like $10/conversion, and at 1000 downloads per episode you can expect about a 1% conversion. So, $10 to promote someone else's stuff to the audience you worked so hard to get? Yeah I don't think so.
Here are 2 powerful ways to make money with your podcast that I think every podcaster should be implementing right away.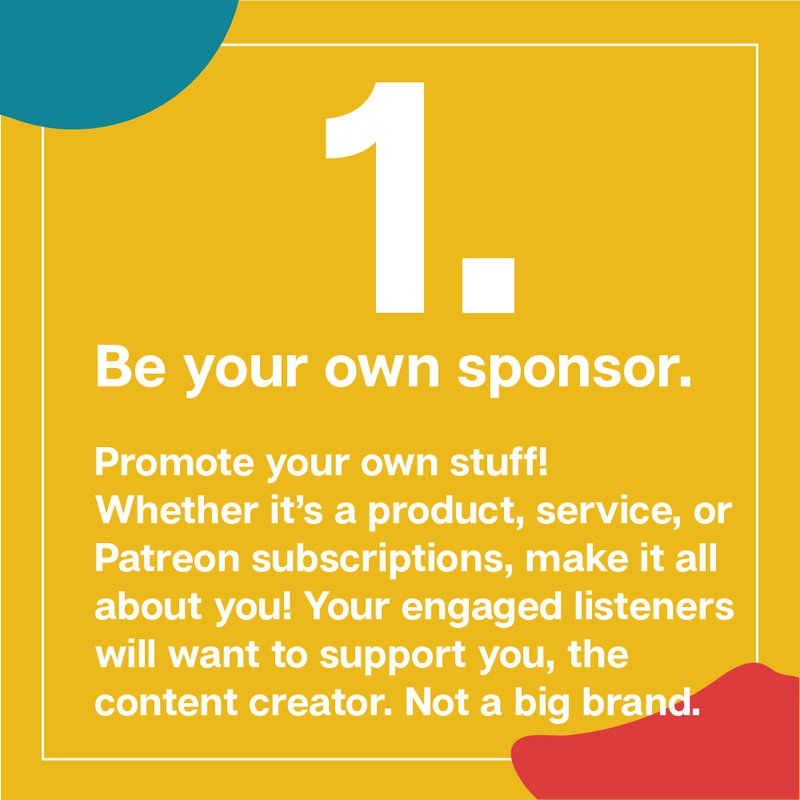 1. Be your own sponsor.
Promote your own stuff! Whether it's a product or service, perhaps you're plugging your own Patreon subscriptions, make it all about you! Your engaged listeners will want to know how they can support you, the content creator. Plus, you'll build more brand loyalty and trust by not throwing random ads into your episodes that have nothing to do with your audience. They'll appreciate it! Trust me!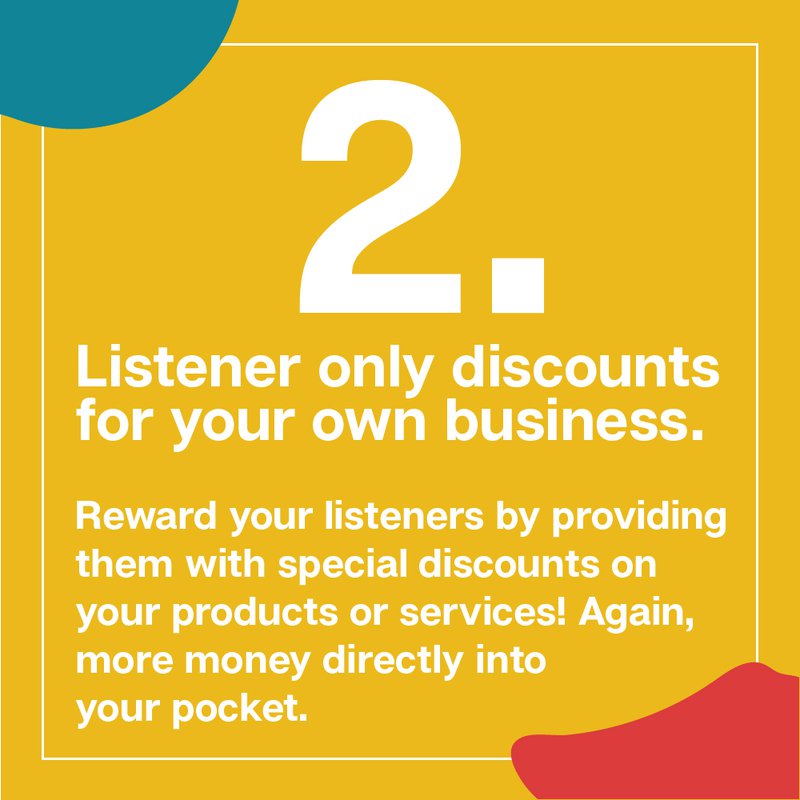 2. Offer listener only discounts to products or services.
This is very straightforward and piggybacks on the first way to make money with your podcast. Since you're not sharing the air time with other random sponsors you can reward your listeners by providing them with special discounts on your products or services! Again, more money directly into your pocket.
If you're not selling products or services, you may want to think about a merch strategy using drop shipping. Drop shipping has a low initial investment, and doesn't require you to buy, store, and ship hundreds of t-shirts that you definitely don't want to waste your time with!
And there you have it! 2 powerful ways to make money with your podcast.
Still need a hand? Make sure you sign up for my mini course "How To Start A Podcast" to get strategic about your podcast and make it work for you!