This is a very special episode of The Ultimate Creative Podcast. Why? Because one of my amazing business coaches, Shelagh Cummins, is coming in to drop some SERIOUS MAGIC into your ears!
Here, I'll prove it with this quote:
"It's not going to be possible if you just will it to happen, you actually have to take actions in order to get those results."
– Shelagh Cummins
BOOM.
Oh wait that wasn't mind blowing enough? Hang on I've got another one:
"I think we just need to stop accepting mediocrity. We are better than mediocrity."
– Shelagh Cummins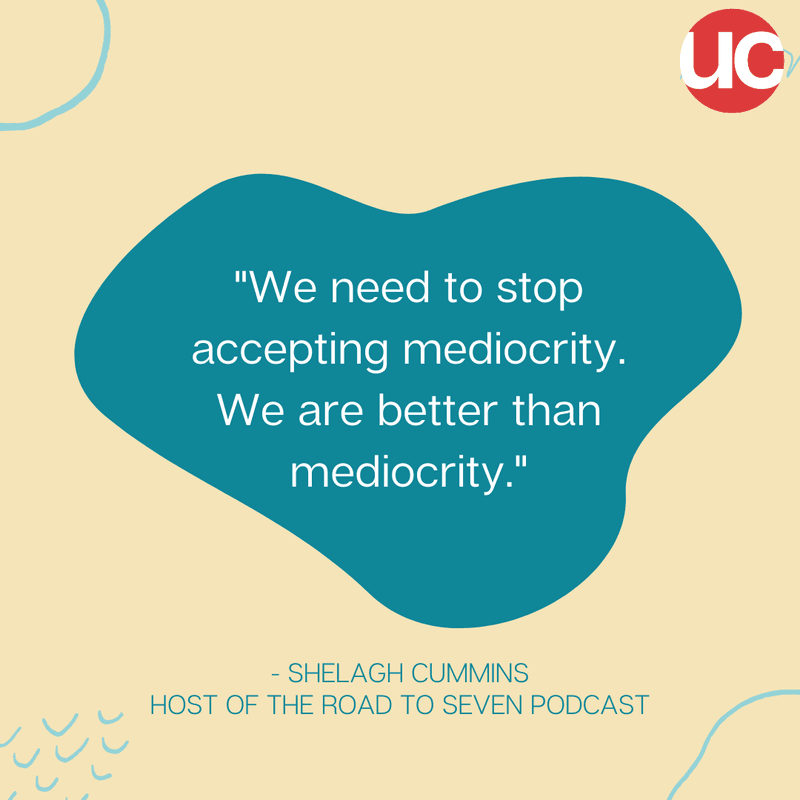 OHHHHHHH BABY!
We are better than mediocrity! Heck yes we are!
Aside from Shelagh's many amazing quotes in this episode, the reason I wanted to bring her on the show was really to help all my creator listeners understand that there is an essential business element that needs to be addressed, that I really don't think content creators believe they need.
Why? Because I see it all the time – creators want to earn money from their content, but aren't putting in the work on the business side to truly understand how to communicate their value (and frankly, believe that what they have to offer is of value) to the world.
So if you're one of those content creators that's thinking "dang, I do really want to earn money from my content, I know that my stuff is great, and I want to take it to the next level" you should absolutely tune in to hear:
Why it's important that content creators view themselves as business owners
The most important thing content creators can do to make the shift and begin treating their content as a business or revenue stream
How to turn dreams into action, and action into profit!
And I highly encourage you to check out Shelagh's offerings if you want to take the next step towards becoming a business owner:
If you're in need of help to launch your podcast, or possibly to revive it, my team can help you out!
Check out my new FREE masterclass, 5 simple steps to launch a podcast at http://theultimatecreative.com/simple-steps-to-start-a-podcast/
Podcast Production Production – Let us take all the extra stuff off your plate! We just opened up spots for a new offering which includes a more complete content strategy! http://theultimatecreative.com/podcasting
Be sure to follow The Ultimate Creative Podcast wherever you get your podcasts, and sign up for the newsletter to get new episodes directly to your inbox when they go live!